Critical Studies in Transformative Education
Exploring educational issues for creating a "kyosei" society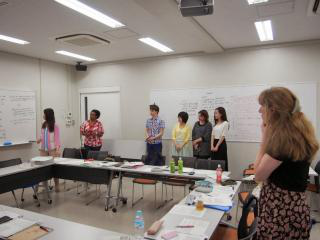 ---
Our teaching, research and practice is firmly rooted in the Human Sciences and draws from key disciplinary areas in sociology, psychology, education, anthropology, and social policy.
We undertake empirical research that explicitly incorporates an interdisciplinary orientation towards issues of relevance in critical studies of education. Of particular focus our scholarship has a firm interest in exploring embodied, lived experience in the context of unprecedented change in the provision and evaluation of secondary and higher education globally.
Our approach to "kyosei" scholarship involves a strongly empirical focus that primarily employs qualitative methodological approaches to explore a wide range of questions, debates and issues on gender, health, sexuality, intimacy, cross-cultural interaction, human rights and multicultural societies. Our progressive agenda involves the further development and implementation of research, programs and social policy that may better enhance human relationships and well-being.
Current projects include examinations of: the impact of the implementation of the International Baccalaureate in Japanese secondary and higher education settings; promotion of sexual health and well-being in young adults; the development and implementation of collaborative online international learning programs; international policy and practice relating to the building of health promoting schools and universities; and patient advocacy and education in the field of rare diseases.
Staff