Social Psychology
Understanding "humans" as social animals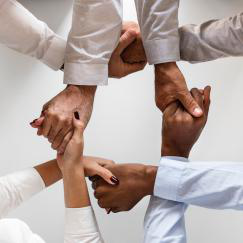 ---
Research Topics
■Research on the negative side of humanity
This research track conducts experiments and surveys mainly on group dynamics, views on justice and norms, and a variety of other social phenomena. Our research on group dynamics delves into themes such as social loafing, group decision making, and pluralistic ignorance.
In research on views on justice and norms, we use sentencing decisions in criminal trials and justifications for aggression as entry points to conduct the empirical examination of the reasons behind the development of a sense of "justice" in humans.
We broadly examine a variety of social phenomena as research topics including fraud, terrorism, scapegoating (changes in the target of the media's blame in the wake of an incident or a disaster), media coverage of ethical betrayal (e.g., extramarital affairs among celebrities), and so on. In addition to these common social topics, we also investigate "kira-kira nemu" [unconventional, bizarre names], flaming on social media, and other highly current topics.
Although many of the topics in this research track deal with the negative aspects of humanity, we suggest that human nature is revealed in moments of social crises such as crimes, that is to say the "hard times reveal your true character". Furthermore, in order to appreciate the positive side of humanity, it is valuable for us to understand the opposite negative side of humanity.
Staff