Educational Technology
In search of better ways of learning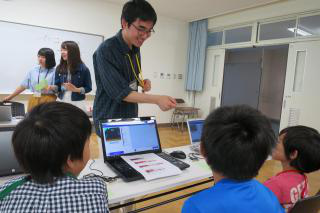 ---
Research Topics
■ Learning environment design research
Educational technology was developed in the 1960s as an interdisciplinary field encompassing education studies, psychology, and engineering to study optimal pedagogical methods. Since then, paralleling the expansion of research on education, learning, and development in other human science disciplines, the field has incorporated social and cultural perspectives to practice and theorize more effective learning environment designs. Specifically, the field develops and conducts evaluation research on tools and systems incorporating information technology for more effective learning and learning material and educational programs that address new issues in education.
More recently, the field is particularly interested in developing advanced capability for creation and collaboration and exploring next generation education systems that can respond to the changes in social environment brought by the spread of information and communication technology and artificial intelligence technology.
This seminar welcomes students who are interested in learning various theories and research methods in the human sciences and investigating the discipline of pedagogical methods in the future.
Staff